Stories About Friendship - How to Keep New Friends
Stories about friendship are crucial for youngsters to hear from an early age.
Everyone needs and craves friendships, and when you're blessed with establishing a meaningful, true friendship, make sure you value the friendship.
And do everything on your part to keep the friendship a beautiful one.
I've learned about the true meaning of friendship from a few special people in my life.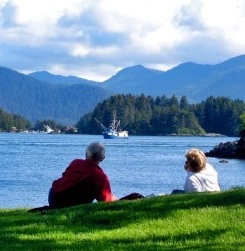 The first of my stories about friendship is about my dear friend, Virginia, a 90 year old woman who recently left her fragile, ailing body behind as her soul returned to her eternal home.
I've known Virginia for about 25 years, meeting her when we both lived in Sebastopol, CA.
She was a few decades and a few years older than me, but we had a common interest.
We both had a deep love for our Creator and shared it in different gatherings and in person during our entire friendship.
Virginia was born and raised in Los Angeles, CA, and became a dancer and an actress in Hollywood in the days of silent movies. Then, after a heart breaking divorce, she switched careers and became a voice specialist in the public school system.
Although the divorce was difficult and she was left to raise her daughter on her own, she learned the valuable lesson of forgiveness, which she shared with me many times.
She helped me grasp just how important forgiveness is in keeping friends, as we all blunder from time to time and need to be forgiven.
She had many stories about friendship she shared during our friendship. What I most remember is her willingness to listen to my problems with an open and caring heart.
She seemed willing to find time for me, as well as her many other friends. Years after our friendship began, I introduced her to my mother and they hit it off marvelously, both being the same age.
One of the times when I struggled financially, she offered me voice classes at a much reduced rate. She didn't want to just give me the classes for free, feeling that I wouldn't place as high a value on the classes if I didn't pay for them.
And she taught me much more than simply breathing. I loved being around her when she shared her love for our Creator, it was very inspiring and touching.
Turns out I moved to Sandpoint, ID for work and her family decided a few tears later to move there as well. After spending her entire life in California, she ventured into the mountains of Idaho.
It was quite an adjustment for her but she came to love life in the small town.
I can go on and on with more stories about friendship with Virginia but instead will continue on with a brief discussion on
Importance of Friendship,
which might help your child to keep the friends she makes.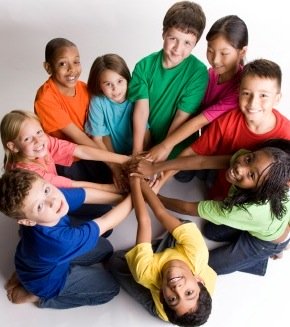 Friends allow you to both give to them and receive in return. Oftentimes, we have no idea how much we help another person simply by listening to them.
Many people have no one who truly listens to them. But friends seem to find time to listen and be there for a friend.
Here are more comments about friendship as well as friendship sayings.



The information and art found on Stories About Friendship is the property of Childrens Educational Books.
Home |Privacy Policy | Disclaimer | About Me |Contact