Read Free Childrens Books Online For Fun and Inspiration
Want to read free childrens books online?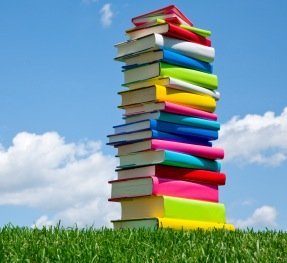 This page has links to my free online childrens books as well as links to other exceptional free books for kids and children.
These free childrens books, which include a short free homeschool curriculum unit study on friendship, also offers free kids coloring pages as well as free advanced coloring pages.
Free kids books offer teachers the chance to use highly praised childrens educational materials such as free online stories and free printable coloring pages that otherwise students might not have access to.
Great Free Books for Children
To begin your journey, start with a resource page to kids books where you can read books online for free. The first free kids books online is a combination of words and drawing/coloring.
It has many free printable coloring pages.
Bingo & Bonner a picture book story without pictures. Children color the borders and draw pictures based on their understanding of the story.
"I had great fun illustrating your book. The nice thing was I could leave it when I got tired & then come back to it later.– 9 year old Sarah
Download the 1st 9 pages of Bingo & Bonner to see if you like it as much as other kids and parents.
The book is geared for kids ages 4-8.
More Testimonials for Our Read Free Childrens Books Online
"Every child can learn from the lessons about understanding, caring, and just what makes a good friend a good friend." ---Lucy
"Bingo and Bonner" is a printable e-book that tells a delightful story of friendship, forgiveness and acceptance. This book encourages expression and creativity and the values-based, reading and drawing program will serve as a fun addition to your homeschool curriculum!"
--Carletta
"I did wonder whether the story would be a bit young for him (age 9) considering his current interests, but he enjoyed it!
"From one home schooling mom to another: "Bingo and Bonner: A Read-Me, Draw-Me Book" deserves two thumbs up! "---Lucy Tashman
"Bingo & Bonner made an impression on him in that he didn't go away and forget all about it as happens with many other of his activities!"
--Claire
Bingo & Bonner is a free children books online about friendship, including character education topics of forgiveness, acceptance and love.
We hope you and your kid(s) love the ebooks as much as we enjoyed creating them.
Our ebooks provide inspiration empowering children that nurture that hearts and spirits.
Come back and visit often to read free childrens books online, we'll be adding more soon.
Please consider making a donation if you appreciate the free kids books you just downloaded.



The information and art found on Read Free Childrens Books Online is the property of Childrens Educational Books.
Home |Privacy Policy | Disclaimer | About Me |Contact |Donate